Tom Howard/John H. Reid Fiction & Essay Contest
Welcome to the 25th annual Tom Howard/John H. Reid Fiction & Essay Contest. Submit published or unpublished work. $4,000 in prizes.
https://winningwriters.com/our-contests/tom-howard-john-h-reid-fiction-essay-contest?utm_medium=email&utm_campaign=170422a%20Tom%20Story&utm_content=170422a%20Tom%20Story+Version+B+CID_be0de839ad011933d690b44a9f9050e0&utm_source=Email%20marketing%20software&utm_term=Final%20Week%20to%20Enter%20Our%20Tom%20HowardJohn%20H%20Reid%20Fiction%20%20Essay%20Contest
Please submit during October 15, 2016-April 30, 2017. We will award $1,500 each for the top story and the top essay. For this contest, a story is any short work of fiction, and an essay is any short work of nonfiction. Ten Honorable Mentions will receive $100 each (any category). The top 12 entries will be published online. Judge: Judy Juanita, assisted by Lauren Singer. Please submit as many stories and essays as you like. All themes accepted. Entries may be published or unpublished. Length limit: 6,000 words. No restrictions on age or country. Click the Submittable button below for full details. Fee: $18 per entry. The results of our 25th annual contest will be announced on October 15, 2017.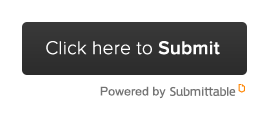 Supplemental contest information (copyright, privacy, special assistance, etc.)